Back To Our Services
Garage door openers are popularly used in households today. Many families prefer the convenience and enhanced security of an automatic garage door. These door openers are installed in the garage for automatically opening and closing of the door. If you wish to have one installed in your place, "Garage Door Repair Westchester" is the company that you should go to. This is our area of specialty and we have a proven track record on the quality of service we provide.
We Can Help You with Opener Installation and More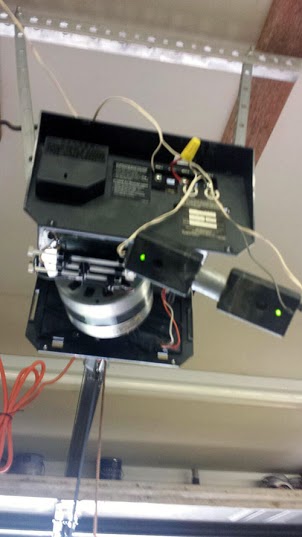 There are different types and brands of openers available in the market. We carry them so you don't have to search elsewhere for top quality and affordable products. Some of the brands we have include Sears, Stanley, Genie and Chamberlain garage door openers. We also have screw drive, belt drive and chain drive openers. If you're not sure which one to choose, we can help you in the selection process.
After selecting which opener to get for your home, you can count on us for professional garage door opener installation. The opener must be installed and programmed properly in order to work as it should with your door and garage door clicker or keypad. If not properly installed, you may not be able to enjoy the convenience of having one. Our technicians are experienced working with all types and brands of door openers so rest assured that the installation would be done fast and efficiently.
Like any other equipment, your opener must also be maintained to keep functioning smoothly for a long time. Some settings may need to be adjusted for your convenience. This would also ensure that possible issues are detected before they get worse or even develop into actual problems. We offer garage door opener maintenance and we see to it that the opener is thoroughly inspected to ensure that it's optimized.
In case you experience any problems with your opener, there's no need to worry as we're always ready to help. You can call us anytime and we'll send one of our technicians as soon as possible to attend to your needs. We can fix any kind of opener problem that you may have.
There are differences among garage door openers in terms of their horsepower, drive motor, design and brand. Though, they are all important garage door parts ensuring the automatic movement of the door. Openers ensure the door will open all the way and close all the way and they can be adjusted accordingly. Their service is crucial since it will ensure the elimination of many problems and guarantee safety through the good inspection and adjustment of the sensors. Our company offers Liftmaster and Genie opener repair and guarantees that good maintenance will save people from a lot of trouble including accidents.
Back To Our Services