Back To Our Services
Torsion Spring Fix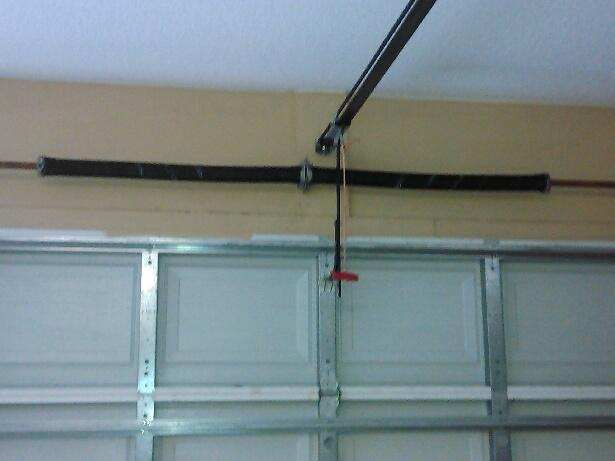 It is usually easy to notice problems with the torsion spring. When there are loud squeaky sounds, it means the spring got dry and needs lubrication. The best fix involves applying light lubricant to all coils. If the spring is damaged somehow, the best solution is replacement. When the spring malfunctions, the door will be hard to open or to keep closed. Difficult opening indicates less than the optimal tension. In this case, the adjustment involves winding the spring to increase the tension. When the door cannot fully close, the tension has to be reduced. The most serious thing that can happen is breakage. There will be a loud bang and the two pieces will hang on the shaft. The sooner the spring is replaced, the better.
Broken Spring Solution
Both torsion and extension springs break eventually unless they have been replaced beforehand for damage or wearing. When this happens, the opener won't be able to open the door. It is best to disconnect it to prevent damage. The door should not be lifted by hand either for safety reasons. The choice of new spring is really important. The component should be made from galvanized steel which is resistant to rust and corrosion. The greater the wire size is the stronger the coils are. When it comes to cycle life, 15,000 cycles or more would be best for a torsion spring. For an extension one, 10,000 cycles would be optimal. The new spring has to be installed and adjusted accurately.
Back To Our Services