Back To Our Services
We value your time at Garage Door Repair Westchester, so we provide timely, complete service that leaves you smiling every time. When we are called out to help with garage door cable tracks, our vehicles are fully stocked to take care of most problems in the first trip.
Some common repair jobs for door cable tracks include: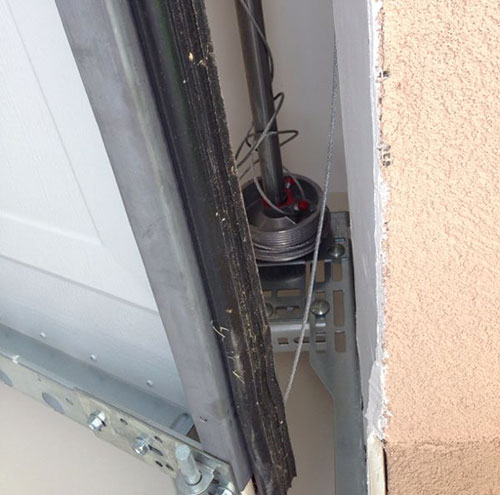 * Snapped cable
When you have a broken cable, the garage is like dead weight in the opening. The steel counterbalance cables that are attached to the springs of the garage are what lift the door when an opener is activated. If your cable snapped, you will need to replace it in order for your garage to work properly.
* Loose cable
A loose garage door cable can cause problems with your because the cables are the actual lift mechanism that moves the door up and down. The cables and springs assist you lift the door whether you are opening it manually or with an electric opener, so a garage cable loose can keep the door from opening properly. The cables are on each side of the door, so when there is one garage cable loose, the door begins to open and close at an angle, which can lead to a door off track or bent tracks.
* Cable off the drum of the garage door
This will typically result in the same issues as when a cable is loose.
* Garage door off track
A door off track can be the result of damage or bent garage door track. Sometimes the bent track is a symptom of a cable issue.
* Repair bent garage door track
Often our Garage Door Repair Company professionals can repair bent garage door track right away, in a single trip.
* Replace garage door track
When the track is really damaged, it is safer to replace garage door track in Westchester than to repair garage door track in Westchester.
Back To Our Services